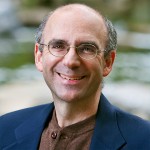 Occupation
Chief Science Advisor, Years of Living Dangerously
Education
Bachelor's of Science in Physics – M.I.T.
Ph.D. in Physics – MIT
Why Joseph Romm, Ph.D. Is Involved
I have been studying and communicating climate science and solutions for two decades.  It is the story of the century, yet it remains under-reported in the media.  So I jumped at the change to work with some of the best journalists and storytellers in the country on how climate change is affecting us right here, right now.
Bio
Joe Romm, Ph.D. is Chief Science Advisor for the Showtime TV series, "Years of Living Dangerously." He is also Founding Editor of ClimateProgress.org, which NY Times columnist Tom Friedman called "the indispensable blog."
In 2009, Rolling Stone put Romm on its list of 100 "people who are reinventing America." Time named him a "Hero of the Environment" and "The Web's most influential climate-change blogger." In 2008, Romm was elected a Fellow of the American Association for the Advancement of Science for "distinguished service toward a sustainable energy."
Climate Careers
Political scientists study the origin, development, and operation of political systems. They research political ideas and analyze governments, policies, political trends, and related issues.
Surveying and mapping technicians collect data and make maps of the earth's surface. Surveying technicians visit sites to take measurements of the land.
Wind turbine service technicians, also known as windtechs, install, maintain, and repair wind turbines. Employers usually provide on the job training over the course of a year to better help train you to the specifics of their turbines and locations.