ENGAGE: 30 Minutes
Students need a basic understanding of Earth's energy budget, basically understanding that the amount of energy coming into our atmosphere must equal the amount of energy exiting our atmosphere.  Make sure students utilize their science notebook when communicating about the topic, making observations, and brainstorming.
Have students work in pairs to examine NASA's infographic about Earth's energy budget.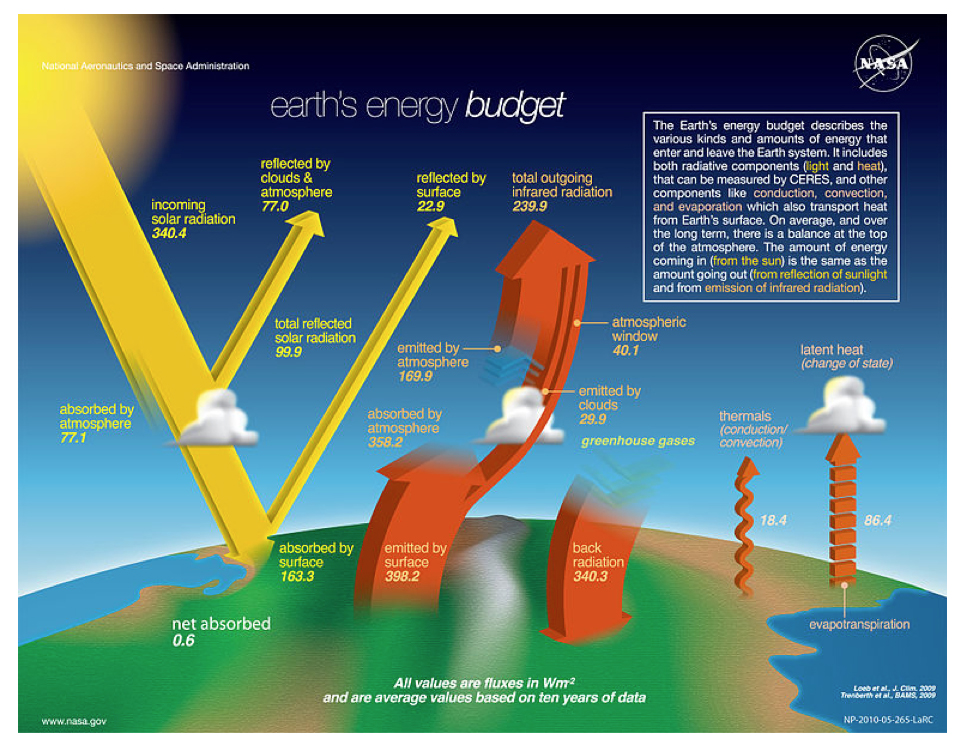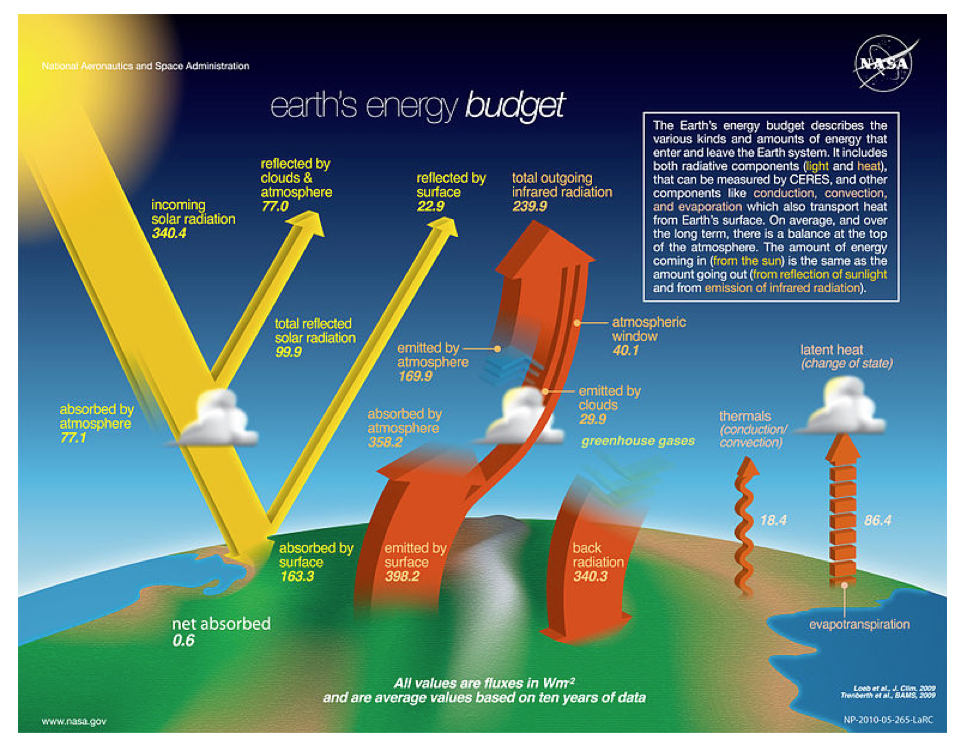 Pose these questions to students:
Currently we know Earth's energy budget is out of whack. Using your current knowledge of climate change, what evidence do we have to support this fact?
Anyone know what that term means or heard the word before?  Albedo is the focus of our learning and to help start you thinking on the right path, I want you to close your eyes and think of a hot summer day.  You have a choice between your two favorite shirts, one is white and the other is black.  What's the best choice on this hot summer day? Explain.
Hypothesize what albedo has to do with arctic sea ice melt. Sketch or write your explanation.